Floor Heating Systems and Installation Services for Denver Residents
While choosing the proper floor heating system and components is important for customers looking to install radiant heat, but nothing is as vital as the installation itself. Installing an electric floor heating system is not difficult, but there are key guidelines that must be followed to ensure that the system performs as intended for years to come.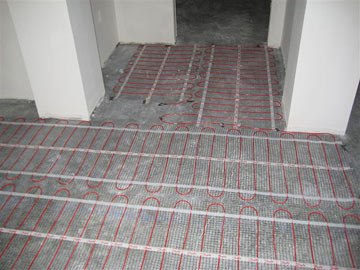 Knowing how crucial the proper installation of a radiant heat system is, Warmzone includes the best installation support services in the business for Denver homeowners. As an industry leader, Warmzone offers free installation training. The courses can be attended in person or online through Webex. The course usually takes less than an hour, but it can save a great deal of time and money in the long run. The instructor covers every aspect of your installation, and you can stop and ask questions at anytime.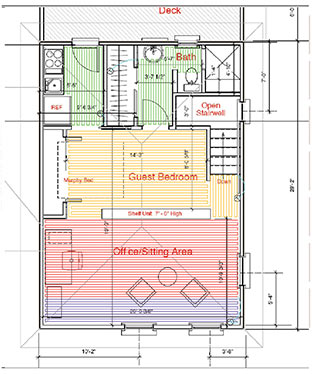 Installers in the Denver area will also have access to Warmzone's system design and layout services. Each customer can have a professional AutoCAD layout of the system that outlines the cable and component placement, as well as all the technical information necessary to install the system. You'll know the proper layout, materials, load calculations, breaker sizes, number of breakers, and so forth prior to any installation.
Warmzone also provides technical support for installers during the installation. Even after receiving training from Warmzone's radiant heat experts, installers may still encounter unforeseen issues. If that's the case, Warmzone support staff stand ready to assist installers. Warmzone has a dedicated support staff on hand to assist installers any time during the installation.
Our design services minimize potential problems that installers may otherwise encounter. We're proud to offer industry leading installation services as well as premier radiant heat products. Call Warmzone for more information today at 888.488.9276.
Warmzone carries a wide variety of the industry's best and most trusted radiant floor heating systems. The heating elements of some of these systems are pictured below:
Miscellaneous Floor Heating Photos:
| | | |
| --- | --- | --- |
| | | |
| In-Slab heat cable for heating concrete slabs. | ComfortTile floor heating cable & thermostat. | Rolls of the FilmHeat floor heating element. |
| | | |
| Applying thinset over low-voltage elements. | Placing heat cable in the Prodeso membrane. | FoilHeat floor heating element. |