The Most Efficient Heating Technology
Industry Leading Systems ● Local Installer Network ● Free Training ● Unmatched Customer Service
Denver Residents Look to Radiant Heat for Efficient Winter Warmth
While winter can be a challenge for Denver residents, adding radiant heated floors to your home is a great way to escape the chill of Mother Nature's cold spell. Some residents install radiant heat as their primary heating source, while others install heated floors as a complement to their existing heating system. Adding radiant heat to bathrooms or your favorite family gathering spot is an ideal way to enhance your comfort and turn your house into a dream home.
Advanced Components and Thermostats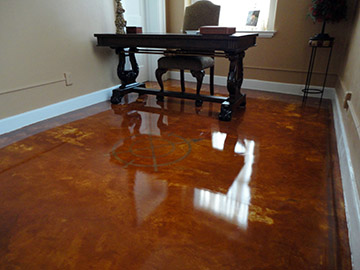 Heated floors utilize a heating element, temperature sensor and thermostat. Each room or zone is controlled by its own thermostat, adding to the efficiency of floor heating systems. Warmzone offers Denver residents the industry's most advanced and trusted thermostats. Our selection includes simple on/off controllers to smart, programmable thermostats (with 7-day, 4 settings per day programmability) with and without WIFI capability. The floor heating thermostats include an integrated Ground Fault Circuit Interrupter (GFCI, Class A).
Energy Efficiency
Radiant heat is the most energy efficient way for you to heat your home. Over 99 percent of the energy applied for the radiant heat system translates to heat, so there's virtually no parasitic heat loss or wasted energy. Unlike traditional heating systems, electric radiant heat operates silently, cleanly and because the systems have no moving parts, they are maintenance free. The systems are installed discreetly under the floor and are easy to design, customize and install. (Warmzone carries both electric and hydronic (water based) floor heating systems.)
Health Benefits
Radiant floor heating systems can also provide some surprising health benefits when compared to traditional heating methods. Forced-air heating systems rely on a blower to circulate warm air throughout the house, but that means dust and allergens are also blown through the house. Radiant heat quietly warms the floor and nearby objects without kicking up dust and irritating particles, creating a much cleaner environment for the elderly and those with allergy problems. (This also helps to reduce the routine dusting chores.)
Exquisite Comfort
In addition to the efficiency of radiant heat, these floor heating systems also produce exquisite warmth. The heat rises from the floor and heats objects as well as people. This results in luxurious warmth, unlike traditional heating systems. And because the warm originates at the floor, radiant heat provides an ideal environment for rooms where small children spend a great deal of time playing on or near the floor.
Professional System Designs
Warmzone custom designs each floor heating system according to the specific needs of each customer. These professional layout drawings not only snow how to layout the heating element and system components, but also outlines all the technical information so your installer has all the information necessary prior to any installation taking place.
Versatility
Radiant heat can be installed under just about any type of floor. With Warmzone's wide selection of systems and heating elements, Denver residents are sure to find the best system for their floor type and heating needs. Floor heating elements are designed to heat most floor surfaces, including: tile, marble, laminates, stone, hardwood, floating floors, and even carpet.
Free installation Training and Support Services
Warmzone provides free installation training for installers. The course usually takes less than an hour, but attendees can talk with the instructor and ask questions as they see fit. This is a valuable service that not only speeds up the installation process, but helps to ensure that the system is installed correctly and will perform as it should.
For more information about radiant floor heating systems, call a radiant heat expert today at 888.488.9276.